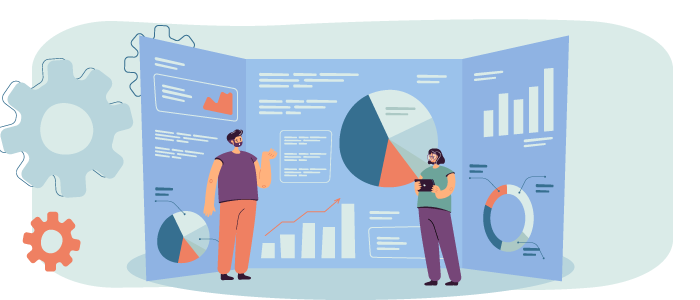 What Are Strategic Drivers?
Strategies don't happen in a vacuum. They are influenced by a variety of external and internal forces that are important to shape an organization's future.
Strategies that fail to adapt to market changes, customer needs, technology changes, competition landscape changes, new trends and new regulations are a recipe for disaster.
The following points illustrate 15 common strategy drivers.
1. Change: A chain of restaurants must adapt to online food ordering.
2. Profits: Your organisation has achieved an average of 30% profit growth for 3 consecutive years. You wish to take a HUGE leap now and grow at 100% + profits for the next two years.
3. People: You need the right team to DRIVE the profit goals you have. The team that got you here may not be the team that can take you where you wish to be.
4. Planet: An energy company faces pressure from employees, customers, partners and regulators to move towards a sustainable business model.
5. Mission: Grameen Bank is driven by its mission to make loans available to the poorest of poor at reasonable rates.
6. Ethics: The TATA group / WIPRO establish a set of principles that drives their strategy.
7. New alternatives: DTH channels like TATA Sky, Dish TV, have to compete against new alternatives like Amazon Prime, Netflix, etc.
8. Corporate Culture: A industrial product manufacturing company attributes much of its success to its innovative corporate culture. Its executive management team validates each strategy to ensure that it aligns with the firm's culture.
9. Rewards & Incentives: An investment banking company seeks strategies that maximize their incentive bonuses.
10. Regulations & Taxes: New regulations force an internet company to improve privacy practices.
11. Markets: The price of gold increases dramatically. A Jeweller strategises how to protect their margins, keep the sales high and hedge against a fall in prices.
12. Competitive Forces: Competitors reduce their prices. How to counter this is a matter of smart strategy.
13. New Technology: A car manufacturer adjusts its strategy when a competitor reveals new energy efficient technologies.
14. Customer Needs: COVID 19 forces builders to think of new needs customers have in wfh environment.
15. Opportunities & Risks: A retail bank identifies a new type of investment product with significant market potential.
What are the other strategy drivers that you can think of? Are a few of the above applicable to your organisation? How well did you score in those that matter for you? How and where is it necessary for you to improve? Just a few questions for you to ponder and improve your business.
With love, prayers and exceptional wishes,

As I live…I learn
To have such amazing messages in your mailbox, do subscribe to us.
Do check out more videos on our YouTube channel.