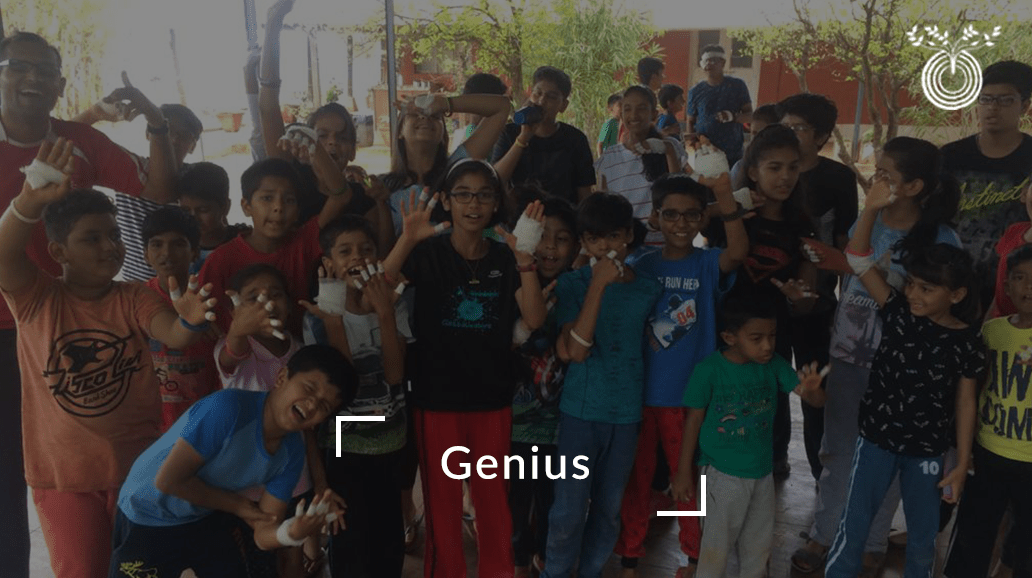 What is Genius?
How does this program help?
Course Structure
What is Genius?
Few sights regale the soul more than seeing a gas balloon happily dancing its way to the top, defying gravity that is supposed to make it stay close to the earth. 
Yet, so often, the gas balloon is held firmly by invisible strings and knots that have developed due to pressures of the society, faulty guidance, lack of inspiration and culture of mediocrity. Against its basic nature, the gas balloon stays anchored very close to the ground.
We believe, every adolescent is capable and destined to soar, scale heights, touch the sky and go beyond just like the gas balloon. 'Genius' is a relentless effort to help the adolescents snap the strings; untie the knots; stand strong; spread their fragrance and break free of their cocoon.
We aim to create them as CONFIDENT, SOLUTION ORIENTED, COMPOSED & RESPONSIBLE CHAMPIONS.
Click here for eBrochuer
For details contact Jo @ 7721065000 / jo@lifeschool.co.in
How does this program help?
Course Structure
Eligibility
5th – 8th std. students
Venue (Platform)
Virtual Live and Camp (Blended Module)
(Visited 46 times, 1 visits today)