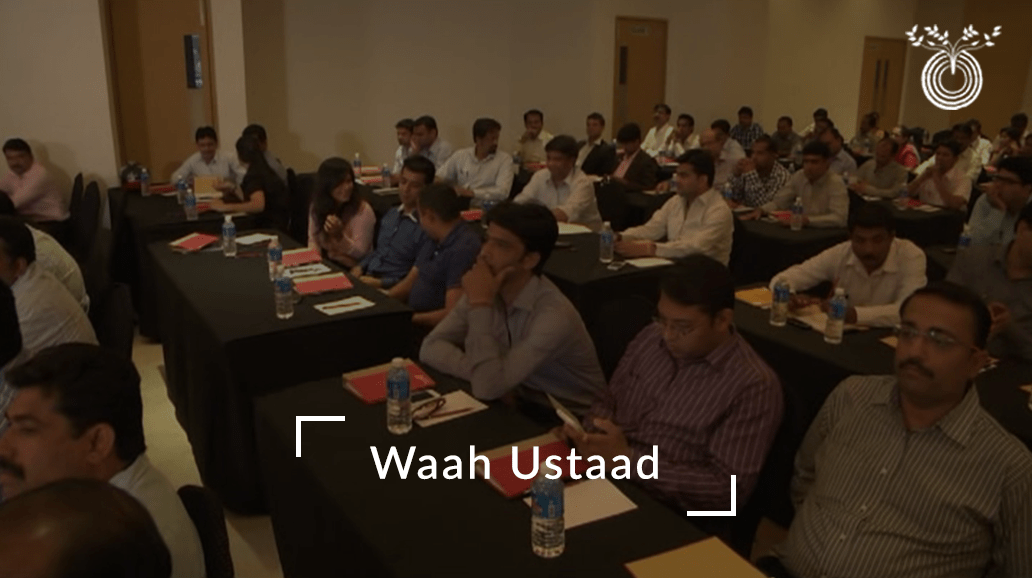 What is the Waah Ustaad?
Why Waah Ustaad?
Who is Waah Ustaad for?
Course Structure
What is the Waah Ustaad?
The success of a company often depends on the success of its sales team. Despite the best product or service in the world, if your salespeople don't have effective sales techniques, you will lose many potential customers and therefore huge profits.
Why most sales training programs contain large doses of motivational content?
How many professions come with a built-in fear of rejection?
Why so many salespeople are heavy smokers and drinkers?
Why do most people try to avoid salespeople?
Is there something fundamentally wrong with the way we sell, that causes these complications?
"Waah Ustaad" takes salespeople off their knees and puts them back on their feet, with dignity, where they belong. It makes salespeople look at themselves with pride and they become your organization's brand ambassador in every client exchange. Waah Ustaad is a mind-blowing sales training program that has produced amazing results for 1000s of participants.
In the past few years, the world of selling has heavily changed. Rules are different. Fear, resistance and doubts wrestle within the mind of the salesperson.
Fear of rejection must be replaced with confidence and good sales techniques.
Resistance must be replaced by openness with the right motivation for a salesperson.
Relationships of mutual trust and respect must be established and strengthened.
Let's play – To imagine the work of salespeople, think Pick-up-Sticks. When you played that childhood game, remember how many sticks you had to pick up before you got to the primary one? And remember how difficult it was to avoid moving the sticks because they were all so intertwined? This is what a client's environment looks like. The problem you can resolve with your product is that the primary stick hidden within the tangle of others that need to be disentangled before they can buy.
As the modern consumer has learned how to dodge out sales, new sales training and better techniques have become more necessary than ever.
For details contact Jo @ 7721065000 / jo@lifeschool.co.in
Why Waah Ustaad?
Who is Waah Ustaad for?
Course Structure
Eligibility
Marketing and sales professionals
Venue (Platform)
Online-zoom
(Visited 46 times, 1 visits today)