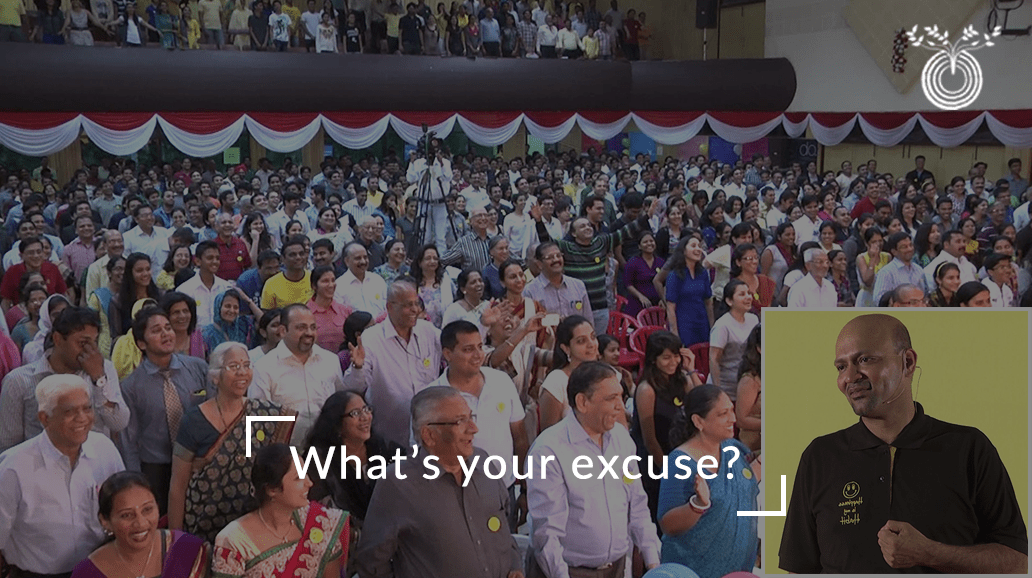 Why What's your Excuse?
Are you looking forward to transforming your life?
This program helps participants to
Course Structure
Why What's your Excuse?
Have you heard about these words –
'Hedonistic Adaptation'?
Well, in oversimplified terms, it's a phenomenon in which people want 'more' to maintain their happiness levels.  Hedonistic Adaptation equates acquisition with satisfaction. I remember the "
Ahaa
……" feeling I got when I looked at my new MacBook! I thought this feeling will last a lifetime. Ironically, it quickly faded away. To be happy, I soon wanted the new  Apple EarPods (something more).
I guess all of us have gone through similar experiences. It's true for our 
marriage day,
the birth of our child,
holidays,
new phone,
new car,
new furniture,
new clothes,
new shoes,
rewards and awards,
news coverage
power etc.
So, in order to recapture the "Ahaa….." feeling, we feel the need for 'more'. The cycle is addictive. We are never satisfied. We can't be. That's how we are made. However, there may be two possible solutions that help you deal with the need for 'Ahaa'. Find genuine ways to feel good about yourself. To feel good about yourself, GO and help YOURSELF. Knowing you have genuinely done something worthwhile to yourself, lifts you and makes you feel proud & great about yourself.
Meditating
Exercising
Learning
Forgiving
Reading
Hobbying
Stepping out of comfort zones, etc
…are all ways by which you feel good about yourself.
This too is a cycle that's addictive. But this addiction is a beautiful one. 
There is another way to defeat Hedonistic Adaptation. Be patient. It is super interesting and a little longer one.
For details contact Jo @ 7721065000 / jo@lifeschool.co.in
Are you looking forward to transforming your life?
This program helps participants to
Course Structure
Eligibility
Growth oriented individuals
Venue (Platform)
Online-zoom
(Visited 46 times, 1 visits today)