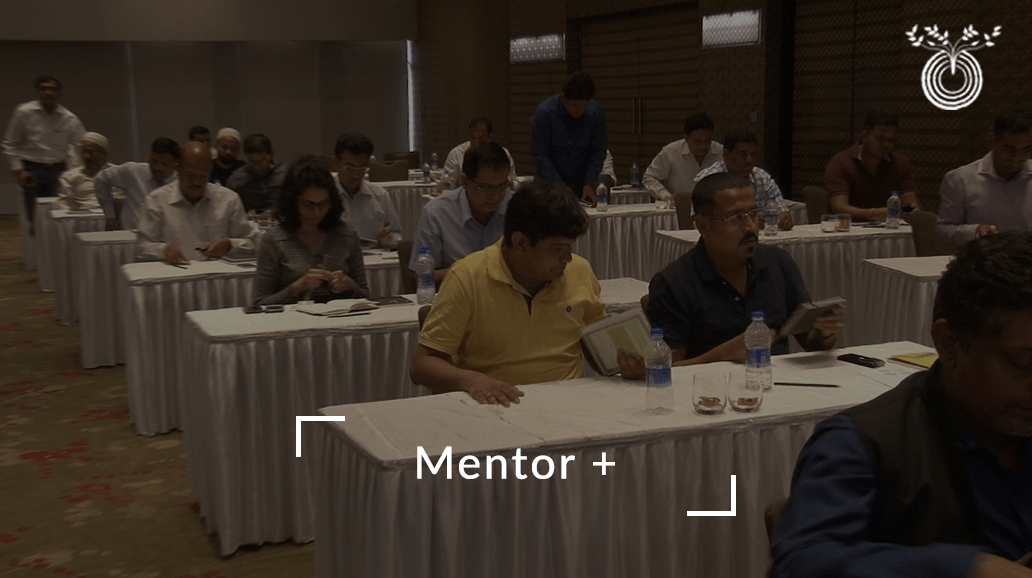 What is Mentor+?
How does this program help?
Course Structure
What is Mentor+?
Mentor+
Think BIG. Think DIFFERENT.
Firgun is an informal modern Hebrew term and concept in Israeli culture, which describes genuine, unselfish delight or pride in the accomplishment of the other.
Mudita is a word from Sanskrit and Pali that has no counterpart in English. It means unselfish joy. In Buddhism, Mudita is significant as one of the Four Immeasurables.
Firgun and Mudita, are regular experiences for a 'Mentor'.
Athletes, businessmen, professionals routinely attribute their success to Mentors. Ambitious business leaders and ambitious professionals can leverage mentoring processes for developing, engaging and retaining talent. The greatest growth creator in any organisation is developed leadership and utilized potential. Mentorship, a relatively inexpensive tool, can deliver great results in developing leadership and in unleashing dormant potential.
Do you want to 'pro-actively' develop competencies in your people in line with the organisation's strategic goals?
– YES
Do you want an alternative to external training, more cost effective, employee development program?
– YES
Do you want an approach that develops trust and confidentiality?
– YES
Do you want improved teamwork and co-operation between your people?
– YES
Would you love to understand how people learn, how to empower them, and how to develop their competence?
– YES
If the answer to even a single question above is a YES, registering for our MENTOR+ TBTD will be a brilliant idea.
For details contact Jo @ 7721065000 / jo@lifeschool.co.in
How does this program help?
Course Structure
Eligibility
Managers, MBAs, Department Heads, Businessmen
Venue (Platform)
Online-zoom
(Visited 48 times, 1 visits today)