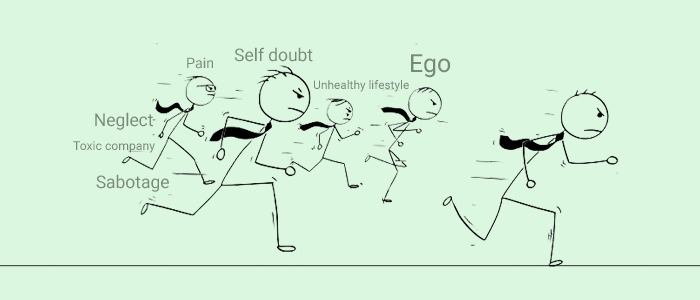 Your competition are these 10 useless things !
Your competition isn't other people. Your competition are these 10 useless things. Do you think they can be defeated?
1. Your ego.
2. Your self doubts.
3. Your lack of initiative.
4. Your unhealthy life style.
5. The knowledge you neglect.
6. The pain you refuse to let go.
7. Your resistance to accountability.
8. The unhealthy food you consume.
9. The sabotaging behaviour you continue.
10. The toxic company you continue to have.
Compete against these, defeat them and watch the fun. The whole world put together cannot stand up to the magic you are. They will stand by the side and applaud you. Get ready to hear that deafening applause and you taking a majestic bow.
What do you think?
With love, prayers, and exceptional wishes,
Change your thoughts. Change your life.
To have such amazing messages in your mailbox, do subscribe to us.